Blog
Archive for the 'Gigs' Category
May 29, 2017 by Sharon DuBois
Come Join the Hoover High School students and I as we perform "We've Got The Power To Change The World!!!" 5:30 to 7:30 1100 Kettner Blvd., San Diego, CA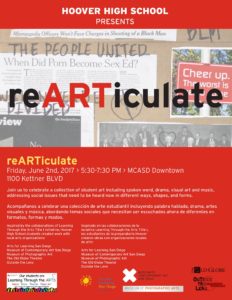 September 28, 2016 by Sharon DuBois
Performing with Joey Carano at St. Madeline Sophie's event on Saturday, October 15th from 11-2. Great Cause! 2119 E Madison Ave. El Cajon, CA 92019 http://stmsc.org Just found out that this is a private event but still a great cause to donate $ to!
September 5, 2016 by Sharon DuBois


Working with Brett Sanders, Antar Martin, Bob Boss and Paul Combs Saturday, September 12 at 5:30 as part of SoCal Jazz Society. http://www.socaljazzsociety.org
4150 Ute Dr San Diego, CA 92117
August 22, 2016 by Sharon DuBois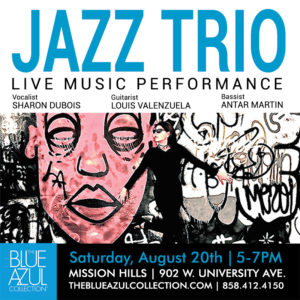 Join us at this beautiful Art Gallery!
July 5, 2016 by Sharon DuBois
Happy to be playing at http://theblueazulcollection.com with a trio. Saturday, August 20, 5-7 ~
#marienajera #xiaoyesun
May 3, 2016 by Sharon DuBois
We're getting close to mixing this third album, Into Light! Just have to lay down some horn tracks by Derek Cannon. Andy Irvine is in the midst of playing a bass line over the title track and John will play as only he can, an original and funky drum track over Hiding Behind Jesus Doing The Devil's Work!
I'm on pins and needles waiting to start the Mix with Trev'Le.
Recently, Mark Dresser played bass on a few tracks when he suggested I hire Mary Oliver to play violin. I did hire her… Standing a few feet away to direct on Monsanto Go!, her violin playing seemed to hit me in the deepest part of my heart and set the tears to flowing. Quite a spiritual force, she is. On Forgive Me Please, she offered a playful, almost sprite-like viola line to complete the instrumentation.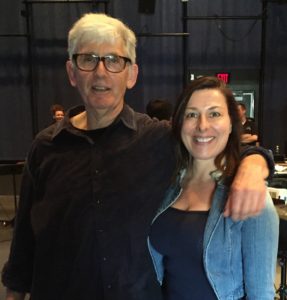 I've posted some photos of recent gigs at the YWCA fund raising event for survivors of domestic violence and another at Casa de Mañana in La Jolla. Both were very fun and I was able to stretch out with my vocalizing.
I'll keep in good touch for future events.
Big Love to you All!
March 1, 2016 by Sharon DuBois
Tonight, I'll be joined by Joey Carano on guitar and John Staten on drums to record the final song for Into Light. Very excited to hear what is created. It's taken 3 years to finalize the form and lyrics and it finally showed itself yesterday after much soul searching. In college, I was challenged to get my point across with as few words as possible and I think I've achieved that in this song. My whole life's perspective is summed up in 2 lines! Life is interesting.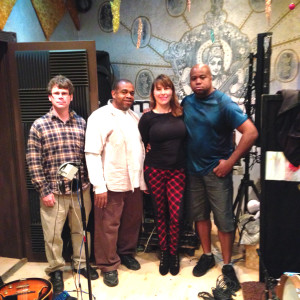 February 17, 2016 by Sharon DuBois
At Heat Bar and Kitchen, Park Blvd @ University.
Fridays, Feb.19 and 26. 7-9
Hawthorne Elementary with the Kindergarten kids :) March 4 @ 1.
April 13, Casa de Manana, private party
December 31, 2015 by Sharon DuBois
Tonight! I'll be sharing a bunch of originals, mixed with torch songs and evergreens and pulling out tracks from 4Some album that I recorded with Daniel Jackson #danieljackson , Chuck McPherson #chuckmcpherson and Marshall Hawkins #marshallhawkins <3 My teacher's birthday is tomorrow and so I dedicate all of the sound vibrations created to his memory and incredible legacy. We all miss you so much Daniel <3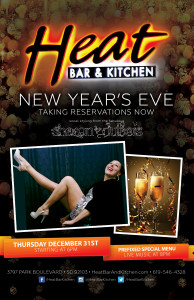 December 22, 2015 by Sharon DuBois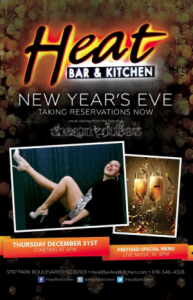 3797 Park Blvd. Call: 619-546-4328 for reservations! Click on link and poster for dinner menu!