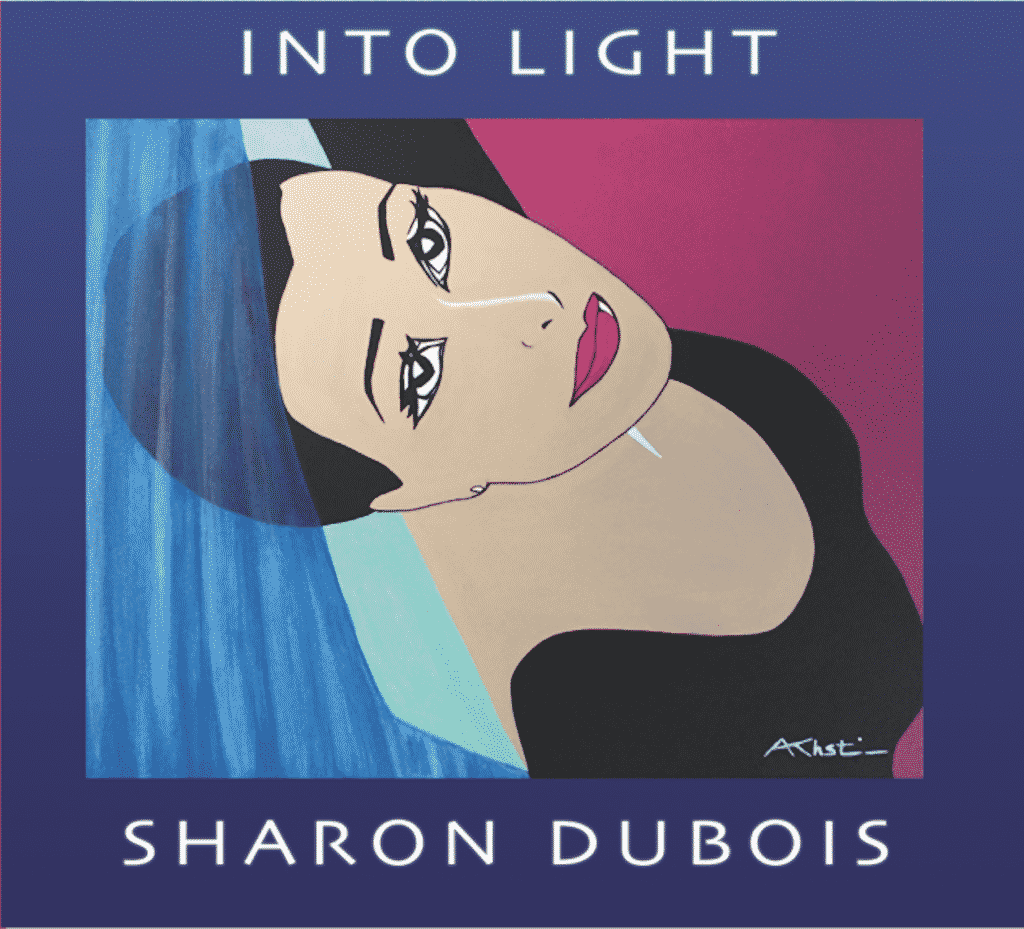 Into Light is dedicated to the memory of teacher and mentor Daniel Jackson and drummer Nicki Carano. 
Though each of the 14 songs is unique in style and form, there is one constant ~ the undeniable groove laid down by drummer and producer John Staten.  Her favorite bassists Christian McBride, Greg McKinney, Mark Dresser, and Reggie Williams were chosen carefully to drive the train on specific pieces.  Guitarist Joey Carano adds his etherial and innovative chord voicings on most songs and uses a dobro for an extra sweet tone on the others. (See if you can tell which!)
Glenn McKinney, guitarist, creates a funky space with layered melodic lines on Into Light ReMix to add a completely different feel.  Piano and Keys by Kenneth Crouch add a textured experience throughout the album. Saxophone played by Eric Person on Flux sounds to be channeled from the divine. Derek Cannon's trumpet performance on Hiding Behind Jesus Doing The Devil's Work brings a militant feel, and his flugelhorn on Meet Me Where I Live envelops the listener in warm caresses. Sharon DuBois sings all of the songs of course, both lead and background! 
From the driving power and soulful sound of Alone In The Crowd, to the tenderness of Into Light, to the sassiness of Ocean, to the feeling that unrequited love brings in If You Were Mine, we see the "many sides" of this "multifaceted woman"!
THE BUZZ
"Her voice is almost haunting as she delivers her message in this song. I was captivated from the first bar and drawn into a "sit down and listen" position."
RIC OVERTON
PIANO SD
"Confess"...the first things I realized were that I dug the groove and your voice...then I started listening to the lyrics...now you're one on my favorite vocalists! I was laughing, muttering "Right on!" and totally enjoying the message, which made the track even more compelling than it already was."
JOHN D'AGOSTINO
CRITIC/MUSIC EDITOR SD READER (80's) LA TIMES MUSIC COLUMNIST
"She has a very unique style which gives the listener something interesting to listen to and she has a knowledge of harmony. The harmony acts as a harmonic floor to support her personal creativity."
DANIEL JACKSON
SAXOPHONIST
"Sharon DuBois....... Is The Now Generation, of Jazz Singers, Making Music, more than the standard fare..."
RON DHANIFU
JAZZ 88.3 D.J.
"Truth and honesty, passionate creativity reflect in your music.... And the willingness to risk being vulnerable. Seaching to learn, and willing to be taught. The openess to to experience life and art in its many facets."
RUSSELL BIZZETT
DRUMMER
"I've had the pleasure of knowing, and experiencing Sharon's deep passion for music for well over 20 years. We played the Apollo Theater together, the rest is history".
ANDY IRVINE
BASSIST
"I'm so glad I didn't stay home last night and instead, walked up the street to the jazz jam at that hooka lounge/restaurant (what's the name of that place?) at 73rd and El Cajon Bl. I finally got to hear Sharon live -- exceptional, clear range, and no limit at the top. I'm talking some lung power, friends. And, emotional clarity. I think I signed myself up for her yoga class...."
DAVE GOOD
CRITIC/WRITER
"Thanks for sharing Confess, wow...very powerful imagery and message framed in such a funky cool way...nice going! Bruce (Cockburn) would be proud!!" 
GARY CRIG
DRUMMER
"Sharon Dubois is a musicians singer. She sees herself as a member of a band, not a singer out in front of a backup band. Because of this Sharon conceptualizes the entirety her song performances, not just her vocal parts. From the first ping of a ride cymbal in the introduction to the last sustain of a piano cluster after and ending vamp, it's all Sharon's vision. AND she sings her b*tt off!"
PAUL CARMAN
SAXOPHONIST
"[Sharon has] more passion and soul than anyone I've ever met and it comes through in everything [she] does. Especially in her music."
CHRISTIAN MCBRIDE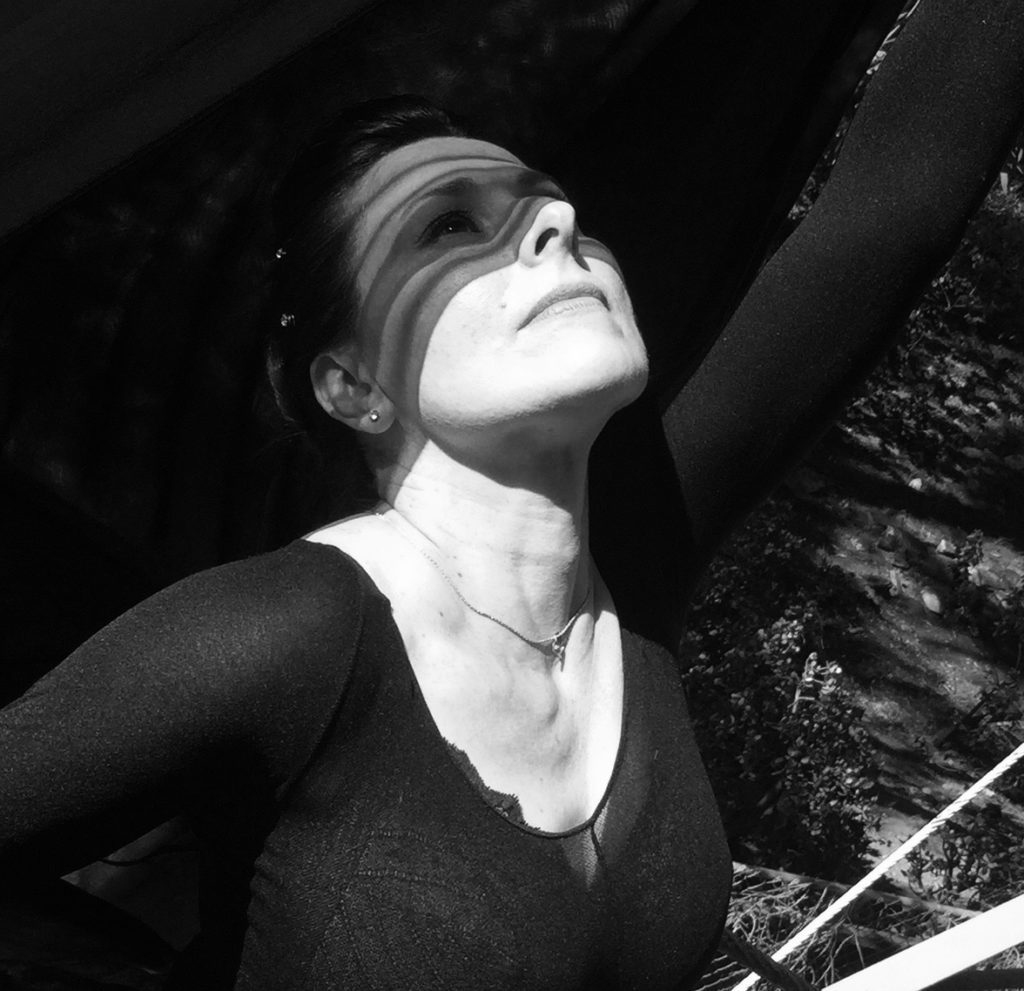 ALLEY CAT ART & WINE WALK
St. Madeline Sophie Center Art Gallery
Friday, September 15
5-10 pm
109 Rea Ave, El Cajon, CA 92020
619-593-2205
Back by popular demand! Join us for an evening of art while enjoying a glass of wine and music in the alley. Visit local art and business to collect stamps and be eligible to win prizes!
Music by Sharon DuBois with Joey Carano and Greg McKinney!
STAY IN THE KNOW!
GET THE LASTEST ON NEW RELEASES, GIGS, MERCHANDISE AND MORE!