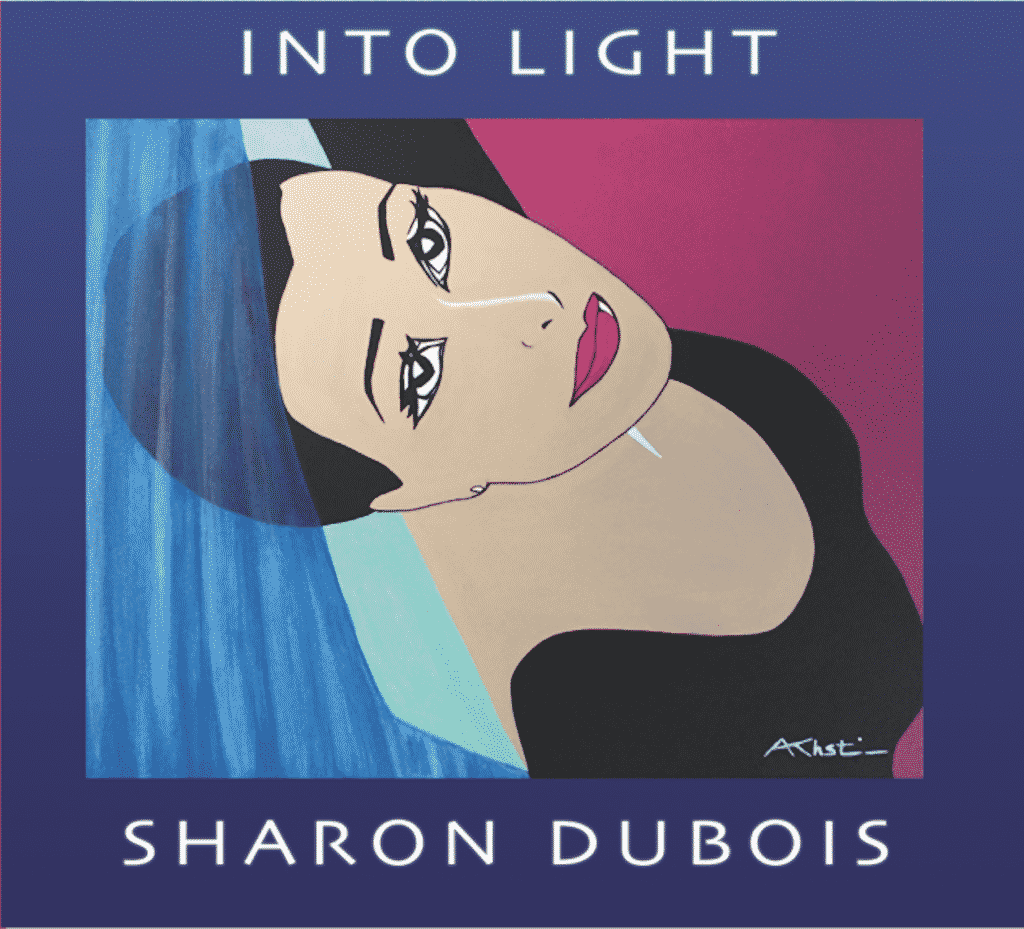 Into Light is the third chapter in my life as presented through music.  I wrote this collection of songs during a deeply introspective and transformative period.  With every failed relationship I grabbed the opportunity to dig a little deeper into my self to see what it was inside of me that made me fear love and keep on choosing those who reflected that in me. Shades of Blue, If You Were Mine, Meet Me Where I Live and the soul wrenching Alone In The Crowd each reveal the shadow and the light of my internal struggle.
Beyond the love affair songs, the piece Into Light revealed itself to me.  Like a premonition or a prayer, Into Light has become a tribute to two dear friends who would make their transitions. A part of me left when they did.
And, so with the upheaval of personal relationships and physical death of friends and the dissolution of some friendships and love affairs I come away with the great knowledge and revelation of my true essence. Ocean is a song of hope and reflective of what it is I am made of, whereas Monsanto, Just Go! tells of what is truly most important to me and where I come from.  Both reflect my intense and vibrant Love of Mother Earth.  
The single strand that connects all of this work is love, for that is truly all there is.  "You are so precious, our only possession is love.  I didn't realize it, my love until you were gone." (From Into Light).
This album is dedicated to the life and memory of my dear friends Daniel Jackson and  Nicki Carano. 
Each of the musicians were carefully chosen and with gratitude I list them here: Producer and Drummer John Staten.  Bassists Christian McBride, Greg McKinney, Mark Dresser, and Reggie Williams Guitarists Joey Carano and Glenn McKinney Piano and Keys  Kenneth Crouch Alto Saxophone  Eric Person  Trumpet and Flugelhorn Derek Cannon Sharon DuBois vocalizes and is Executive Producer.
To Purchase hard copies of CD's, email Sharon below!
THE BUZZ
"Her voice is almost haunting as she delivers her message in this song. I was captivated from the first bar and drawn into a "sit down and listen" position."
RIC OVERTON
PIANO SD
"Confess"...the first things I realized were that I dug the groove and your voice...then I started listening to the lyrics...now you're one on my favorite vocalists! I was laughing, muttering "Right on!" and totally enjoying the message, which made the track even more compelling than it already was."
JOHN D'AGOSTINO
CRITIC/MUSIC EDITOR SD READER (80's) LA TIMES MUSIC COLUMNIST
"She has a very unique style which gives the listener something interesting to listen to and she has a knowledge of harmony. The harmony acts as a harmonic floor to support her personal creativity."
DANIEL JACKSON
SAXOPHONIST
"Sharon DuBois....... Is The Now Generation, of Jazz Singers, Making Music, more than the standard fare..."
RON DHANIFU
JAZZ 88.3 D.J.
"Truth and honesty, passionate creativity reflect in your music.... And the willingness to risk being vulnerable. Seaching to learn, and willing to be taught. The openess to to experience life and art in its many facets."
RUSSELL BIZZETT
DRUMMER
"I've had the pleasure of knowing, and experiencing Sharon's deep passion for music for well over 20 years. We played the Apollo Theater together, the rest is history".
ANDY IRVINE
BASSIST
"I'm so glad I didn't stay home last night and instead, walked up the street to the jazz jam at that hooka lounge/restaurant (what's the name of that place?) at 73rd and El Cajon Bl. I finally got to hear Sharon live -- exceptional, clear range, and no limit at the top. I'm talking some lung power, friends. And, emotional clarity. I think I signed myself up for her yoga class...."
DAVE GOOD
CRITIC/WRITER
"Thanks for sharing Confess, wow...very powerful imagery and message framed in such a funky cool way...nice going! Bruce (Cockburn) would be proud!!" 
GARY CRAIG
DRUMMER
"Sharon DuBois is a musicians singer. She sees herself as a member of a band, not a singer out in front of a backup band. Because of this Sharon conceptualizes the entirety her song performances, not just her vocal parts. From the first ping of a ride cymbal in the introduction to the last sustain of a piano cluster after and ending vamp, it's all Sharon's vision. AND she sings her b*tt off!"
PAUL CARMAN
SAXOPHONIST
"Listening to Into Light this morning.  Very beautiful, diverse, well produced and your singing is happening-the story comes through!  Nice compositions and arrangements. First cut, wonderful with all the time changes. Really nice sound.  Compliments to you!  Wishing you peace, abundant health, love, and music!  Also wonderful to hear Daniel's composition and touch at the end of the CD.(I closed my CD with an homage to Daniel.)"
MARK DRESSER
BASSIST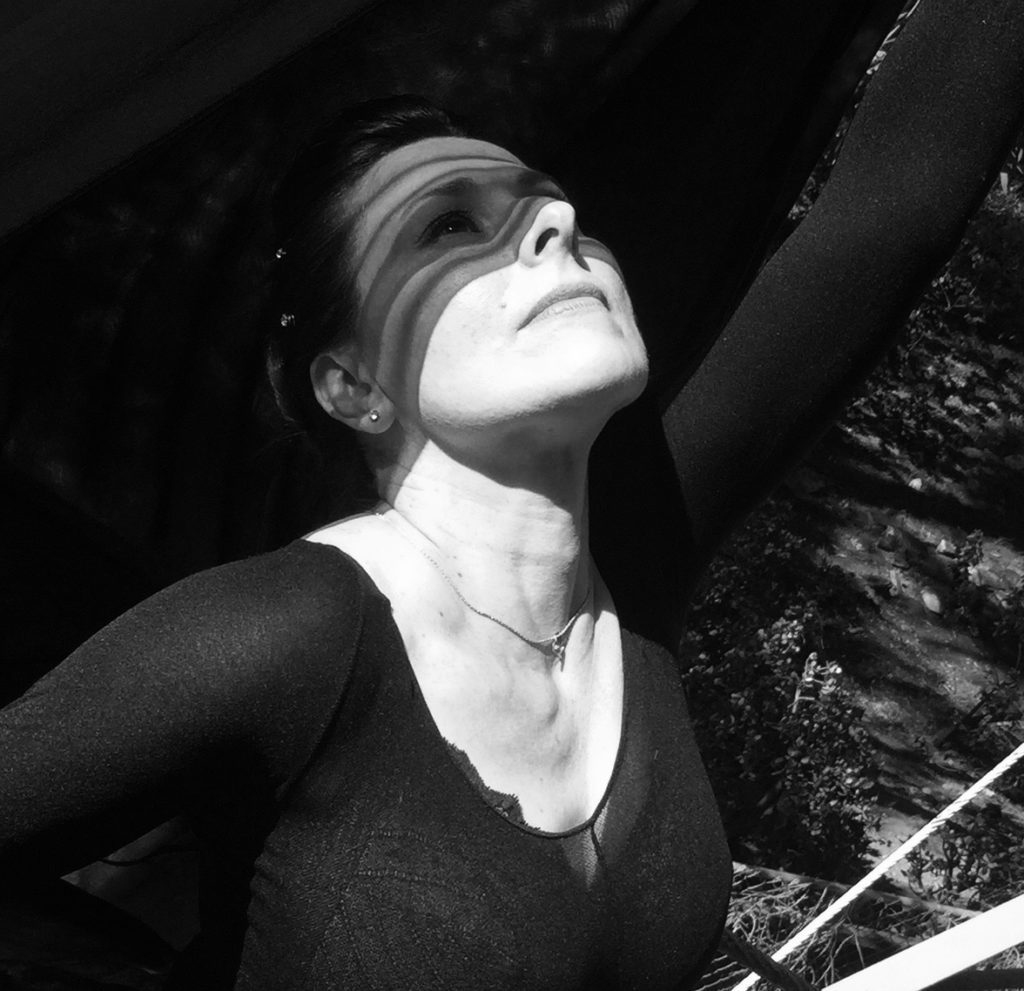 Maker Faire San Diego
Saturday and Sunday, October 7 &8
10-3 pm
Balboa Park, San Diego, CA
I'll be leading a workshop Me, You and the Blues.  Join me for some fun and learn how to write your own blues song!  We'll talk about history, form and function!
STAY IN THE KNOW!
GET THE LASTEST ON NEW RELEASES, GIGS, MERCHANDISE AND MORE!